PRESCRIPTION
SOLUTION
Riley RX is an innovative eyewear solution incorporating advanced safety eyewear and VDU spectacles along with innovative prescription services.
There are
3 ways

to obtain your prescription glasses easily and quickly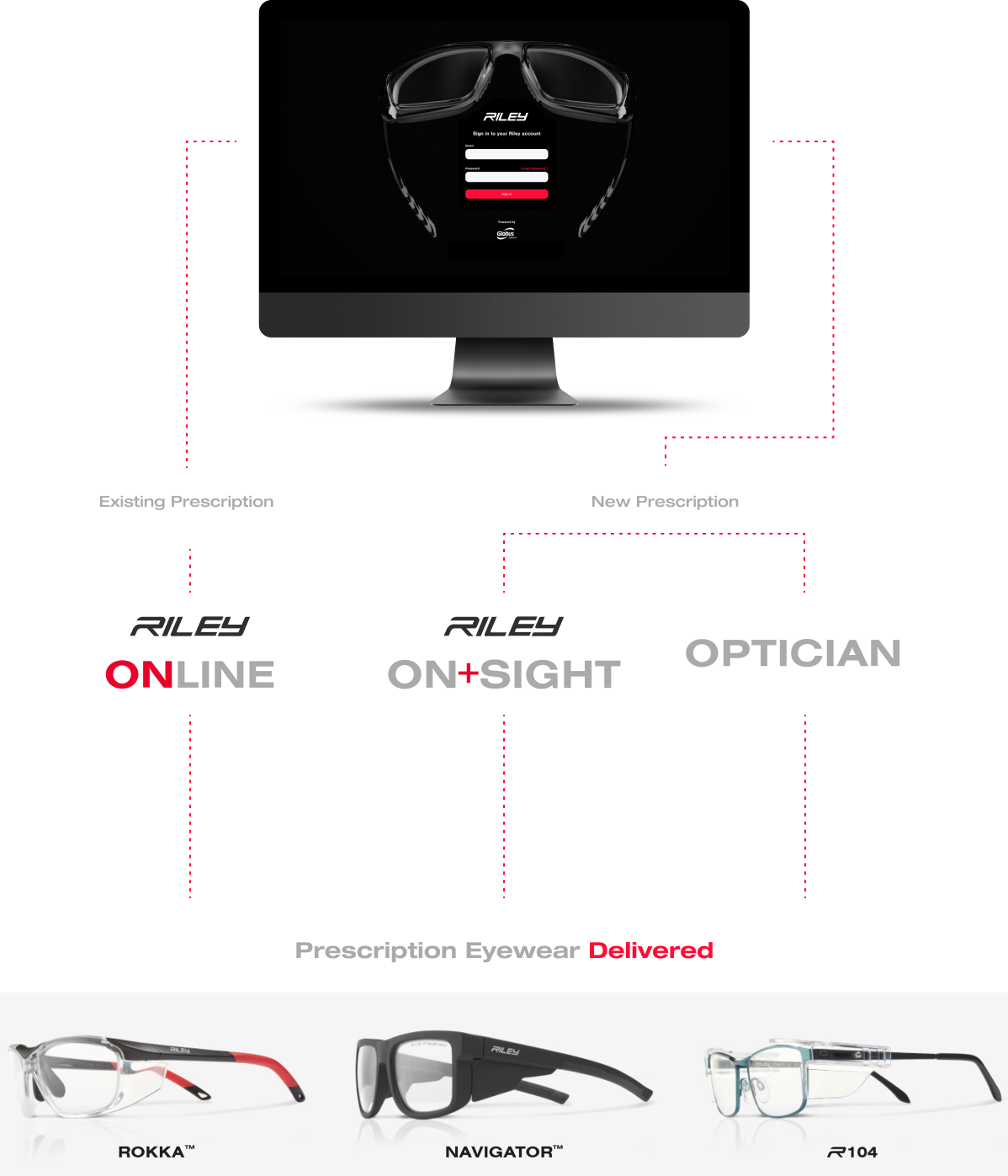 The Riley Prescription Portal, RX Connect, is a convenient and efficient way to obtain your teams prescription eyewear. RX Connect is the ideal solution for Health and Safety Managers, HR and Occupational Health to manage the prescription eyewear requirements of the whole business. It is easy to use and provides full tracability.
Upload an existing or new prescription in seconds
Receive the chosen glasses in 7-10 days from the Riley UK laboratory
A full transparent tracking service from start to finish
Invoiced by your usual PPE Supplier